Our Guide to Avoiding COVID-19 While Group Smoking

The COVID-19 pandemic has changed the lives of billions within a little over the year, especially for stoners who once took joy in passing around a blunt or bong to let the good times roll.
If you've spent much time in isolation ever since lockdowns began, you've likely had all your smoke sessions alone. Although it's true that having a bowl all to yourself is fun because you've got a lot more to smoke, the fact is that weed is best shared with friends (and even family)—and smoking alone can only be so fun until a certain point. 
Considering that smoking weed and getting sky-high is one of humanity's most cherished bonding rituals, you're probably itching to finally have some shared sessions once again. Unfortunately, the pandemic has become so widespread to the point that sharing cannabis with friends, family, and co-workers carries the inherent risk of spreading the virus.
However, fret not, as it's still very much possible to share weed without spreading germs!
How You Can Smoke with Others without Problems

Considering that the COVID-19 virus is potentially life-threatening, it's safe to assume that every effort to stay as safe as possible should be approached with full commitment. In the case of shared weed or group smoking, it's definitely possible to maintain the same approach as long as you follow all the right tips and tricks and exhibit caution. 
Now that you've likely got plans to smoke with your buddies, here are a few key points to keep in mind so that you have the safest experience possible:
Tip #1: Don't Share Smokable Pieces
If you're one of those people who is 110 percent paranoid about getting the COVID-19 virus, then it's probably a good idea not to share any smokable piece with anyone.
When it comes to preventing anything from coming down while smoking up with your pals, it's always a good idea to not share smoking utilities at all because doing so minimizes the spread of items outright. Seeing that viruses spread through human fluids, protecting yourself from them is best done by bringing your own items. 
Fortunately, M&M Tech makes portable dab rigs and bongs that you can keep to yourself so that the need to share smokable items is reduced as best as possible!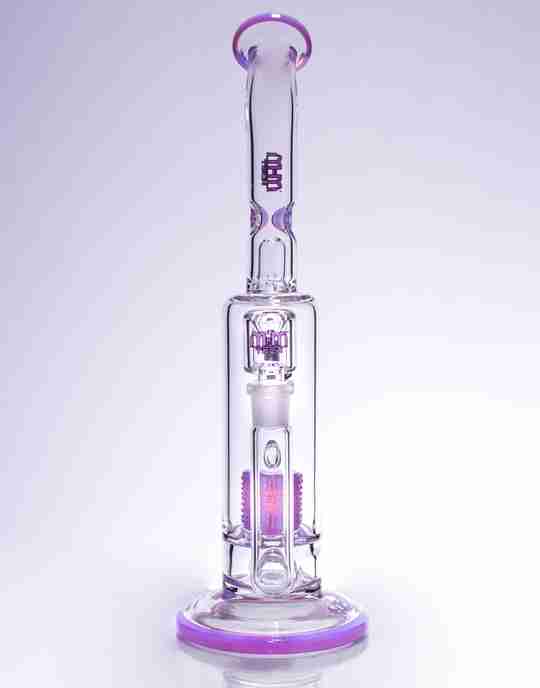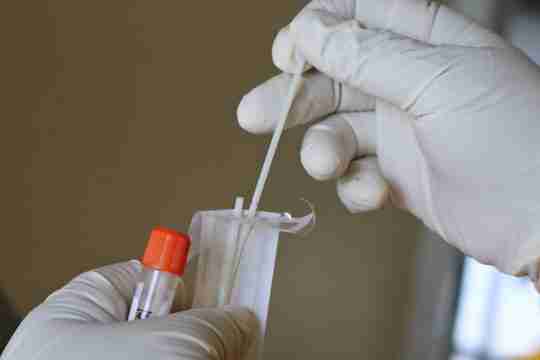 Tip #2: Have Everyone Take a Test Beforehand

Here's another idea to stay safe before a group smoking session: have everyone take COVID-19 tests beforehand!
Now that COVID-19 tests are cheaper (and even free, depending on what's available in your area), taking one and making your bud buddies do the same is definitely a good idea. Once everyone tests negative afterward, you'll at least have some peace of mind over sharing the space with other people and sharing smokables.
Tip #3: Torch What Lips and Hands Touch
If you have no choice but to share smoking utilities with your friends, it helps to heat up every point of contact on your tools so that you minimize the risk of contamination.
Torching touchpoints actually makes a whole lot of sense because COVID-19—like any other virus—can't thrive or stay alive in dry surfaces, especially when they're heated up. By heating things up between hits, you'll be able to quickly fry any viral particles in the inhalation hole and mouthpiece (but make sure to cool things down after passing your smokable tool on)!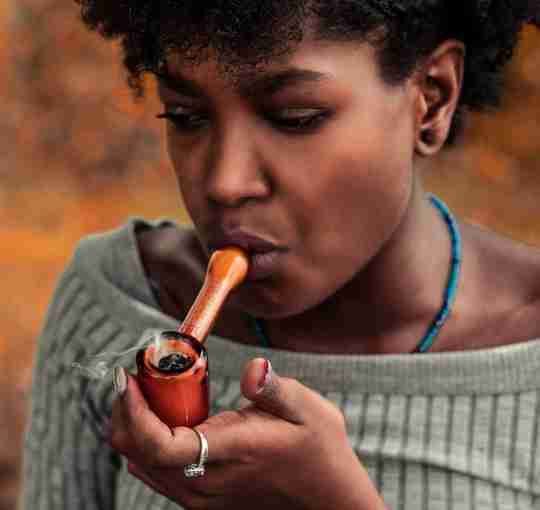 The Bottom Line: Adding a Dab Torch to Your Kit is Essential

Now that you know our tips on finding the perfect dab torch, all you need to do now is purchase a dab rig bundle, source the best cannabis, and enjoy your smoking experience. However, you should always be cautious when using dab torches to avoid unfortunate accidents and injuries. 
How Can We Help You?
Are you looking for high-quality dab rig bundles? If so, you've come to the right place because M&M Tech has exactly what you're looking for. We manufacture and sell handcrafted glass dab rigs and bongs that help elevate your smoking experience. 
Give your kits an upgrade and browse through our products today!
CHECK OUT OUR MOST POPULAR CONTENT