Clean Hits: 3 Qualities of a Hard-Hitting Water Pipe For Your High Sessions

Marijuana aficionados who love to dabble on greener adventures know how their paraphernalia of choice can shift the trajectory of their mental flight to cloud nine. Combusting cannabis buds is one of the most straightforward ways to get high, but seasoned smokers play around with mediums like bongs and pipes to make the most of their drag. 
When it comes to clean, smooth, and straight-to-the-head type of hits, the water pipe rises on top of every toker's kit as one of the best of the bunch. 
Why Water Pipe Instead of a Dry Pipe?
Compared to dry pipes, introducing water to the mix makes for velvety drags, one that doesn't scratch the throat and facilitates coughing fits. This is because the water filters out the toxins laced into the smoke, making it great for indoor sessions. But what makes a great water pipe, and what qualities contribute to an enjoyable smoking experience? 
1. Quality and Durability 
The materials have a significant impact on the quality of the bong, and while top dollar options don't always guarantee industry-standard craftsmanship, it's safe to say that well-made water pipes lean towards the costlier side of the market. 
But don't let the price tag act as your point of reference and focus on the biggest factor that reveals the pipe's quality: its thickness. The thicker the glass, the better the heat distribution and durability. 
2. Filtration and Percolation

Water pipes are designed to produce cleaner drags since they remove the toxic substances found in the ganja's smoke, leading to less throat irritation and adverse effects on the smoker's lungs. While its basic components do a great job on their own, you can take the effects of water pipes to the next level by integrating mods like percolators.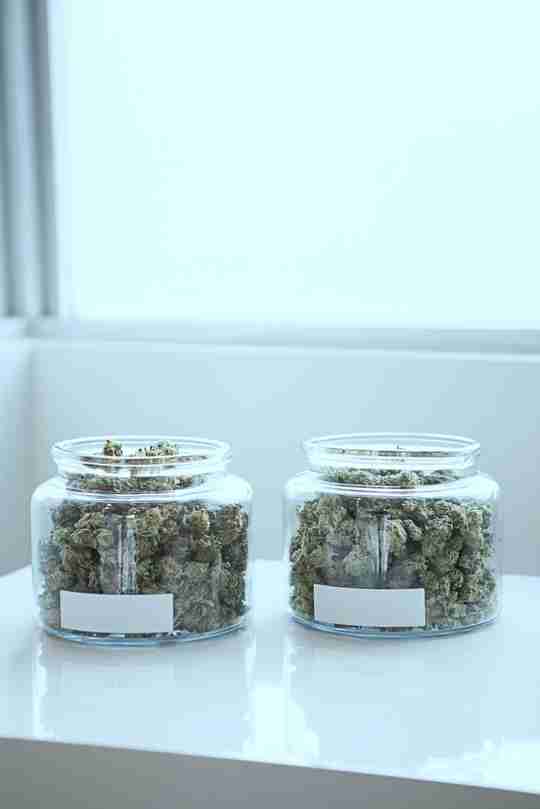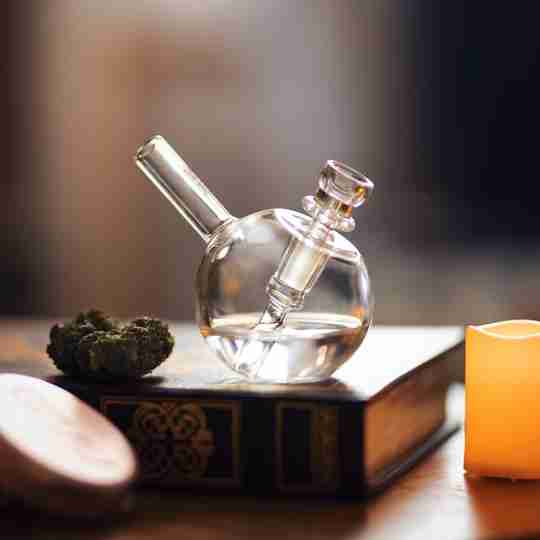 Percolators are a form of filtration, but it branches out into nifty types with distinct characteristics. Some percolators attach multiple chambers to the water pipe to increase the smoke's distance before traveling to your mouth, giving more time for the smoke to cool down along the way.  
3. Maintenance and Ease of Use 
Pipes are a simplified version of a bong, one that is supposedly more discreet to use. On the other hand, water pipes may call for attention since it's bigger than your typical dry pipe. Water pipes require regular cleaning and maintenance, but the difficulty with its upkeep depends on the pipe's design. Naturally, straight tube water pipes make for simpler clean-ups since you only need to rinse and wipe down the gunk with a pipe cleaner.
The Bottom Line: The Right Water Pipe can Change the Trajectory of Your High

Water pipes are a fun tool that can shoot your smoking experience through the clouds since the clean and smooth hits make it easier to optimize every drag. Of course, different bongs and pipes can alter your mind flight's direction; that's why the qualities above should help you choose the best water pipe that is best for you.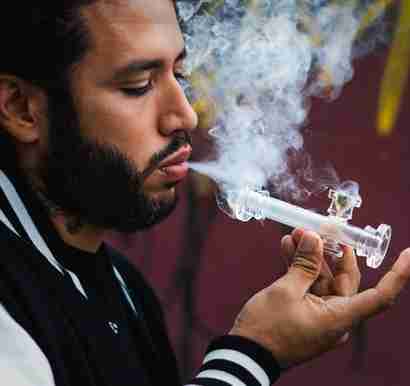 Why Shop at M&M Tech?
If you're looking for a colorful range of glass tech wholesale in the USA, browse our shop today! Our products strive to elevate your dabbing experience by combining durability, efficiency, and ingenuity in our designs. 
From water bongs with ice catchers for a smooth lung hit to USA-made quartz banger, we've got you covered! Check us out today and see what we can offer to help you achieve a flawless 420 experience. 
CHECK OUT OUR MOST POPULAR CONTENT