A Guide to Heating Your Nail Right to Experience a Good Dab

Many people enjoy dabbing as a pastime to experience relaxation, so long as they do it responsibly, safely, and appropriately to make the most out of it and acquire the best hits. No matter what kind of rig you own, whether it's a bubbler rig or beaker dab rig, you must ensure your heating time is just right to guarantee you can enjoy your dab sessions.
Besides your rig, its nail or banger has distinct features that can impact the amount of heating time required for your dab. If you wish to remain on the safe side, you should never take hot dabs because they could impact your lungs and cause health complications over time.
Instead, you have to make sure to torch your rig's nail or banger just right and avoid going overboard. Keep reading below to find out ways to improve your sessions and ensure you stick to low-temperature yet flavorful dabs.
How to Maintain the Right Temperature for Your Dab

There are two ways to check if the method you're applying to your dab maintains the correct low temperature. You can base it on the flavor and the remaining puddles in your nail. If you prefer focusing on the puddles, you'll know you're taking a good-quality dab if you notice traces of smoke coming from it while it turns to gold or a light brown yellow-gold color.
However, if the puddles you see become black or don't exist, it can indicate that the dab you took is too hot that it was burned completely while you were taking a hit. To avoid taking hot dabs, you could take a break and allow your banger to cool down for some time.
If you don't think about the flavor too much, you can maximize your wax or oil. One way to do that is to consume the remaining puddles and take more hits, especially if there's plenty of leftovers after your first hit. The best way to use an unfinished dab is to maintain a low temperature while redoing the steps you did during your first dab.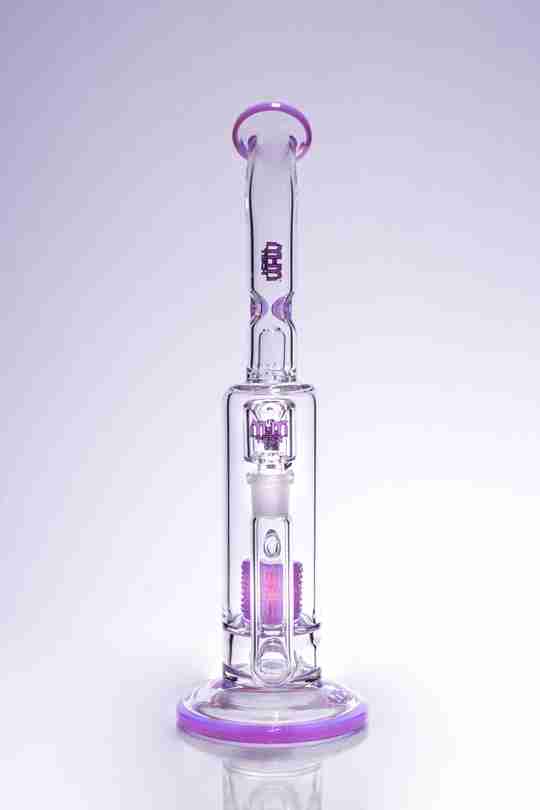 Tips to Achieve the Ideal Heat for Your Nail or Banger
The only way you can become good at dabbing is taking time to practice until you get it right, including discovering the appropriate heating time for your OG banger or nail. Experimenting with heating your nail will help you figure out the right temperature that works for your preference.
Observing the puddles you make and the flavor of your hits is also helpful. All it takes is a trial and error process to end up with your ideal dabbing temperature. Being more familiar with your rig and heating time allows you to conclude the heating and cooling interval that brings out the perfect dabbing temperature for you.
The Best Way to Reach the Right Dabbing Temperature

Not everyone has the same preference for dabbing and achieving the proper temperature using the nail or banger of your choice. The best way to go about it is to test out your setup a couple of times until you get it right.
There is no one best dabbing temperature for everyone because some people like it cool while others prefer it hot. If you want to take it from the experts, it will help to maintain a low-temperature dab to retain the balance and good flavor throughout your dabs.
Keeping things stable during your session is good for your health as well. When you take your preference out of the picture, an ideal temperature range is between 350°F and 400°F. Going past 400°F leads to combustion, which isn't what you want to happen to your dab.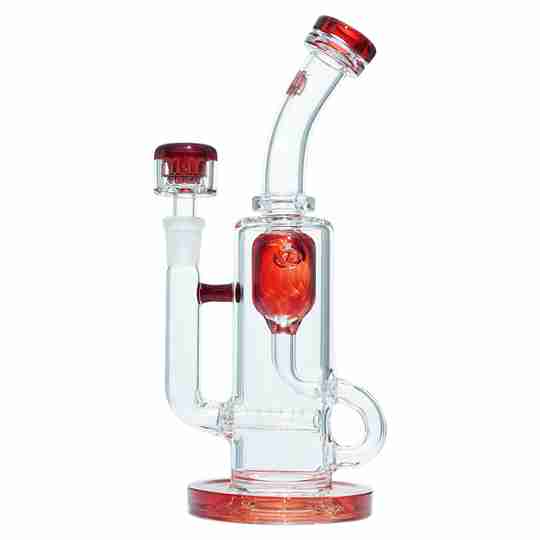 Conclusion

When you strive to maintain a low-level dabbing temperature, you can look forward to taking effective and flavorful hits and balanced vaporization that will not harm your body. As much as possible, you should steer clear from pushing your limits and consuming high-temperature dabs. People have different preferences for their ideal temperature. But if your health is your priority, aiming for lower temperatures and heating times is a great way to improve your dabbing.
Are you looking to purchase a USA-made quartz banger for your dab setup? M&M Tech produces and sells hand-crafted glass dab rigs and bongs for our customers in need. Browse through our catalog to discover what's in store for you!
CHECK OUT OUR MOST POPULAR CONTENT