How to Keep Your Glass Bong Clean and Ready for Use

Using a bong undoubtedly gives you a smooth and satisfying smoking experience. However, when the tools you use for smoking aren't properly cleaned, you could be putting your health at risk. 
A dirty bong could potentially be carrying bacteria and mold that can affect your respiratory system. By being responsible about how you smoke, you can prevent this from happening. When you can tell that it's time to clean your bong, gather the following items:

Ziplock bags
Hot water
Cold water
Cooking salt or Epsom salt
70% isopropyl alcohol or higher
Paper towels
Rubber bands
Pipe cleaners or wire hangers
Step-By-Step Procedure:
1. Disassemble
The first step is to disassemble your bong. Prepare individual ziplock bags for each component, including the bowl, downstem, ash catcher, percolator, and more. Make sure to be careful when placing the items in each bag.

2. Rinse in Hot Water
Prepare hot water and run your glassware through it. Doing so will help loosen up any resin and residual greens. By the time you're through, the bong and other items will be ready to be scrubbed with an alcohol and salt mixture.
3. Add Salt
Put some salt into the base of your bong and each of its attachments. Ideally, the salt used on the bong itself should be around ¼ cup to ½ cup, depending on its size.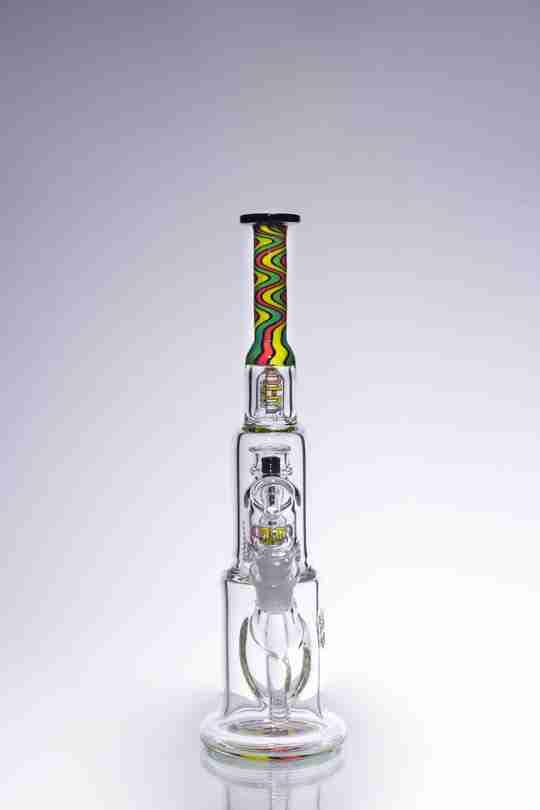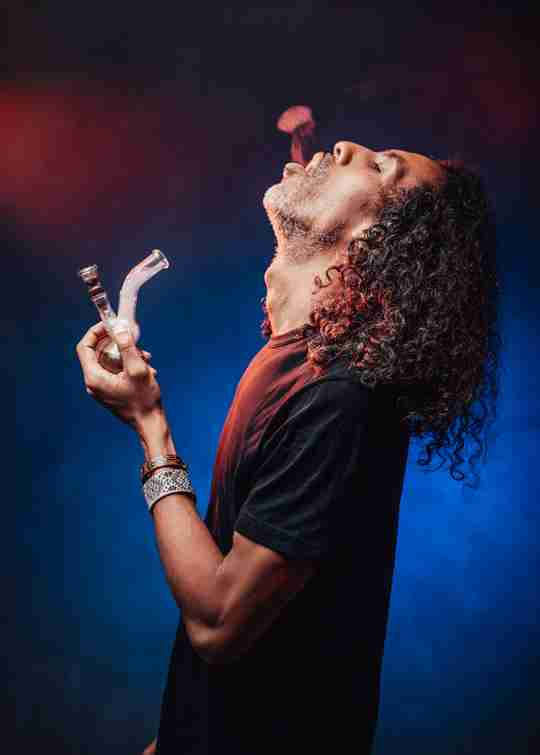 The salt that will be poured into the ziplock bags should be more than what you might think. Don't worry about the glass since the salt will only be removing the resin. As long as you don't submerge the attachments in salt, then there should be no problem.

4. Pour Alcohol
A good thing to remember is that the higher the alcohol percentage, the faster your cleaning process will be. When you're working on your bong, fill the base up to half with isopropyl alcohol. Make sure there's enough room for you to shake the alcohol along with the salt. The mixture should be able to target the resin in the glass.

Seal the bong tightly with paper towels by inserting them inside the mouthpiece and downstem. You can also use plastic wrap to close the opening. To make your seal more secure, you can use a rubber band as well.
Next, add alcohol to the items in the ziplock bags. Pour enough liquid to cover the items completely. Squeeze out as much air from each bag as possible to make them easier to handle.
5. Shake
Shake the bong and ziplock bags well, but not too aggressively. What you should be seeing after shaking the bag is darker liquid and clearer glass. Be careful not to shake your bong or other items too violently or else you might lose your grip and accidentally break them.

If you feel like you're not making any progress while you're shaking, feel free to repeat steps 2 to 5. Now, if you're dealing with areas that are difficult to reach, use a paper towel soaked in alcohol and salt. Wrap it around a pipe cleaner or wire hanger so that you can clean the small spaces with precision.
6. Rinse in Cold Water
Once you're satisfied with your progress, remove the seal from the bong and take out the attachments from the ziplock bags. Run the items through cold water to remove the alcohol and salt mixture. Afterward, dry your bong and attachments before assembling them again.

7. Use
Fill the bowl with your choice of green and start smoking away!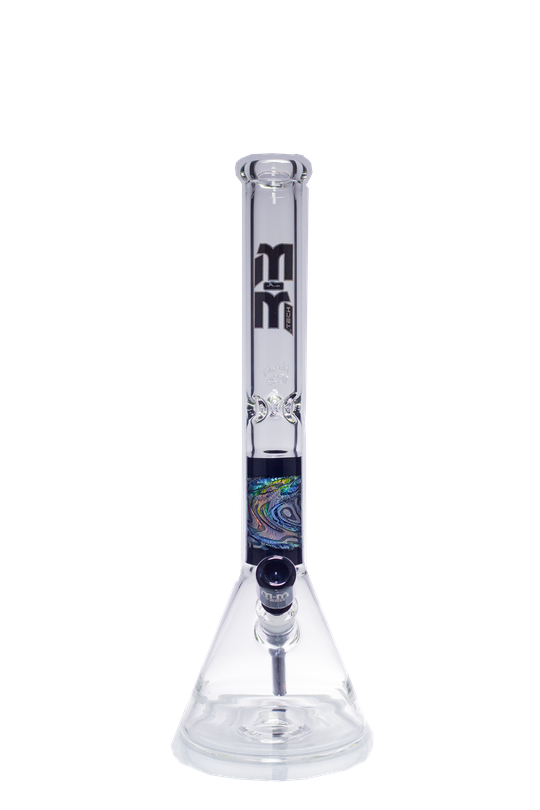 Conclusion
By keeping your bong in pristine condition, you won't have to worry about unwanted bacteria, fungi, and other harmful substances growing on the glass. After all, good quality shouldn't end with what you're smoking. It should also extend to the tools that you will be using.
At M&M Tech, we know what high-quality bongs should be like because we manufacture some of the best in the country. We sell a wide range of handcrafted products, including a glass dab rig, a water bong with a hose, a water bong with an ash catcher, a USA-made quartz banger, and much more. Check out our online store today!
CHECK OUT OUR MOST POPULAR CONTENT