3 Kinds of Percolators That Will Change Your Highs Forever

To say that the world of pot smoking has evolved immensely would be a complete understatement.
Compared to the older days of primordial methods and restrictive Schedule 1 classifications, getting high as a kite is more engaging and enjoyable than ever. With all sorts of gadgets, gizmos, glassware, and strains coming out left and right, it's no secret that being a stoner in today's day and age is nothing short of living in paradise.
If you've been smoking and toking for a while, then you've probably encountered all sorts of products that have piqued your interest and furthered your highs. Thanks to game-changing modern water pipes and bongs, it seems like you'll never have subpar and sloppy experiences with Mary Jane ever again.
But you might want to hold back on that thought until you've outfitted your setup with one revolutionary device: the percolator.
All About Percolators

Never heard of percolators? Well, you should probably put your bong or water pipe, grinder, lighter, and green aside for a bit because it's time to learn about them.
A percolator is a portable filtration system attached to water pipes or bongs that seeks to enhance the purity and strength of hits to elevate the smoking experience. With the use of intricate glass construction and well-developed patterns, these attachments have helped revolutionize the way stoners experience their favorite strains over time. 
Percolators—such as those offered by M&M Tech—diffuse smoke that passes through a water pipe or bong to provide a smoother and cooler smoking experience with every rip. By passing vapor through extra purifying layers, these attachments achieve a process called percolation that improves your hit quality.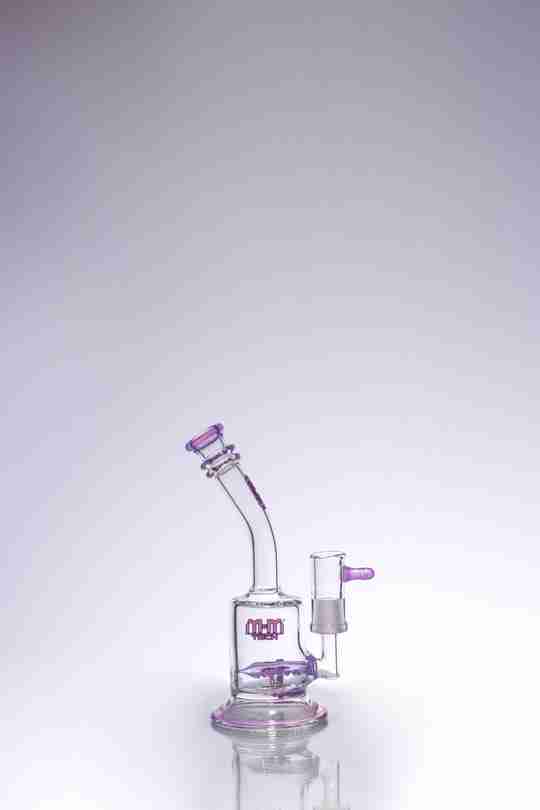 Different Types of Percolators

The percolator market is expanding year after year as manufacturers continue to push the envelope on how they can purify vapors and reap the best qualities of weed. This constant drive for innovation has resulted in various kinds of attachments being produced and sold, allowing stoners to experience different kinds of highs.


If you're in the market for your first percolator (or two), then you must brush up on the various options you can purchase today:
Taking its name from the shape it comes in, the bucket percolator is connected directly to a downstem to achieve maximum filtration from the get-go. By positioning this attachment upright or sideways within a rig, you can use a large number of holes to achieve a thoroughly clean and strong hit.

Disc Percolators


Best known for the power they produce, disc percolators function by producing a lot of bubbles that each help diffuse the smoke from a bowl. While this attachment can definitely pack a punch, it's worth noting that it's meant for more advanced smokers as it requires a long, deep pull for the filtration to be maximized.
Honeycomb Percolator 
Constructed with two or three flat discs stacked and studded with holes, honeycomb percolators mean serious business when it comes to purifying smoke in a water pipe or bong. The resulting bubbles have a more direct path through the chambers that delivers cooler and more highly filtered smoke.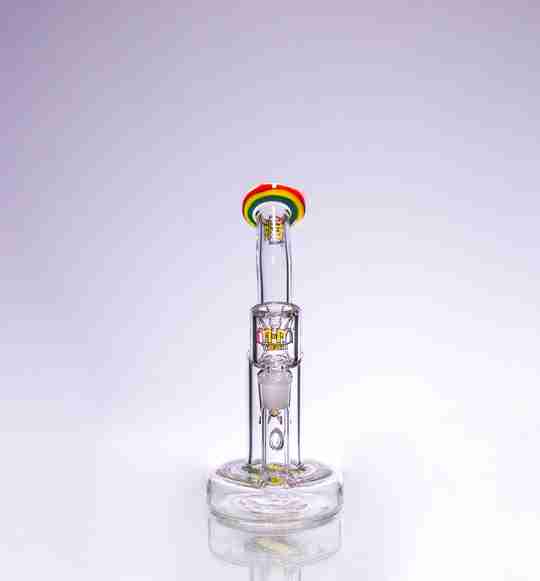 Conclusion
If you're the type of stoner that longs for stronger and cleaner hits that can knock your socks off, there's no doubt that percolators are for you. Once you invest in these attachments and use them with your glassware, you'll never want to go back!

Are you looking for a percolator or smokable tool that suits your pot-smoking needs? Have a look at M&M Tech's wide range of percolators, micro dab rigs, water pipes, downstems, and headys. Visit our store and place your order today!
CHECK OUT OUR MOST POPULAR CONTENT