Our Guide to Staying Clean During Smoke Sessions

There are very few experiences that can compare to the fun that a communal smoke session can bring. Smoking weed on your own is alright, but passing a joint or dab rig with others and sharing laughs creates a meaningful bond. However, no matter how enjoyable smoke sessions are, they are also a breeding ground for germs.
A smoke sesh can be fun and disgusting at the same time, but you don't have to let your fear of germs prevent you from having a great weed experience! Just follow our tips below so that you can smoke and have fun while staying clean.
Clean Your Piece

A dirty bond will make for a poor cannabis experience. Before and after every smoke season, you should remember to clean your pipe, bong, or beaker dab rig. Deep cleaning your bong will help you avoid bacteria and germs from spreading to anyone and ensure that everyone has a good time throughout the session.
A dirty piece doesn't just promote the growth of bacteria; it affects the flavor of your cannabis, too. When smoke passes through a dirty pipe, it collects the remaining residue, making your weed taste differently.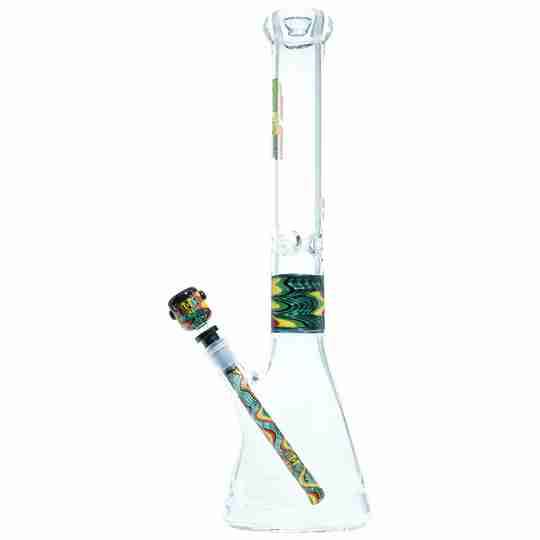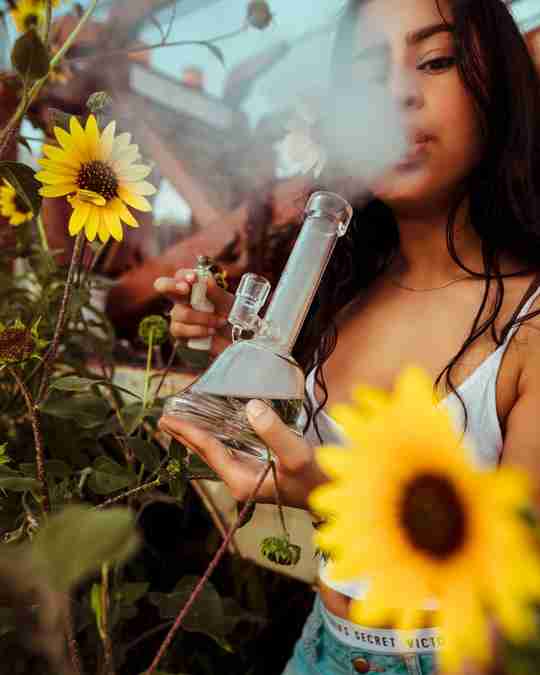 Taste is crucial to the experience—no one will enjoy the smoke session if you'll end up just tasting the weed you smoked a long time ago. Make sure to properly get rid of the residue from the past sessions so that you can properly taste the flavor and characteristics of the cannabis.
Observe Proper Hygiene

Staying clean is essential, especially when sharing your weed with others. Listen to your mother, wash your hands, and keep your fingers out of your mouth. 
A clean piece will be of no use if your own hands are full of germs. Of course, washing with soap and water is best, but if that's not readily available to you where you are, you can disinfect using a hand sanitizer or an alcohol wipe. If you think you're coming down with the flu, don't even think of joining in the session.
Torch your Pipe Between Hits
If you're using a handheld glass pipe, saliva can sometimes get inside of the mouthpiece. That doesn't sound very appealing, does it? Sometimes, wiping the mouthpiece before a hit isn't enough. If you want to make sure that you won't be putting germs into your mouth, then heat it a little! 
Besides wiping your piece with alcohol, you can disinfect it with flames. Using a lighter, hit the mouthpiece with a flame to fry any viral particles. Leave the flame on the area for a few minutes, and make sure to get the flame on the actual opening and the surrounding areas.
Before you torch your pipe, remember that you should stay away from propane and butane torches, as they could shatter your pipe and put your smoking session to a stop. A regular lighter will have enough heat to saturate the mouthpiece and get rid of the lingering bacteria.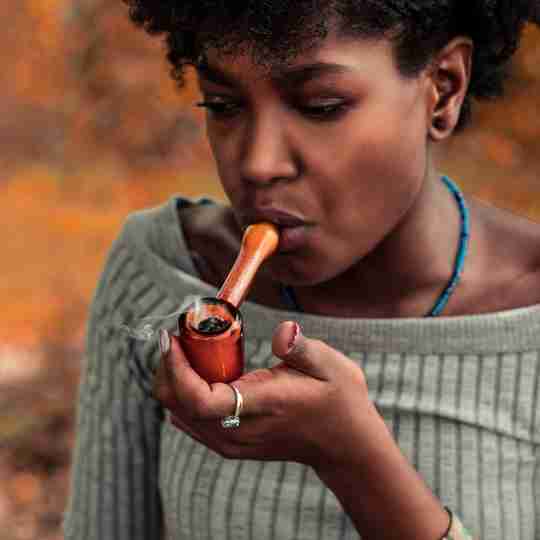 Use an Attachment

If you still don't feel assured by wiping or torching your pipes, then you may want to consider buying an attachment. Luckily, many small, detachable silicone and rubber mouthpieces fit most dab rigs and bongs so that you can smoke with ease.
Remember to keep your mouthpiece to yourself—you won't be protected from germs if you share it with others. Ensure to clean your detachable mouthpiece with hot water and soap or rubbing alcohol after the smoke session.
Conclusion
Are you planning to hold a smoke sesh? Before you puff and pass, remember to keep it clean! Make sure to sanitize your pieces and practice good hygiene so that you and your friends can fully enjoy your session. Sanitize and disinfect for good, clean fun!
Have the best cannabis experience with M&M tech's
high-tech glass bongs! For almost 50 years, we have been handcrafting our pieces with USA-made glass to give you the cleanest and purest flavors. You will get a truly amazing glass piece with every order. Browse our products today!
CHECK OUT OUR MOST POPULAR CONTENT