Quartz Bangers vs. Dab Nails: What's the Difference?

After doing a whole lot of research and experimenting with your current smoking set-up, you're finally ready to take the next step in your high-minded journey by moving on to dabbing. 
While your bongs, pipes, bowls, and rolling papers may have served you well for the past few years, there will come a time when you'll want to experience more potent highs. Fortunately, this is where dabbing and dab rigs can step in and show you a new dimension of pot-smoking for the best results. Soon enough, you can experience marijuana and THC on a much deeper level. 
By the time you've done the rounds on M&M Tech's online store in search of your very first dab rig and found the right source to get your wax and shatter from, there's very little left that you need to study about. As you finalize your orders and wait in excitement for your very first dabbing experience, however, you're bound to end up wondering about two unfamiliar things, in particular: quartz bangers and dab nails. 
Why Do Quartz Bangers and Dab Nails Matter?

In the standard dabbing set-up, bangers and nails are considered as important as the rig, torch, and actual shatter, glass, or wax because of how instrumental they are in the overall smoking experience. 
Without either tool, a smoker won't be able to enjoy dabs because they lack the tools required to heat up and vaporize the concentrates they bought. The importance of quartz bangers and nails is that they have their unique impacts for any kind of hit! 
Telling the Two Apart
Although they are both used to achieve a single goal of vaporizing concentrates, the truth about both quartz bangers and dab nails is that they're two completely different things. These components differ significantly and are built for certain types of smokers, which is why it's critical to understand what sets them apart.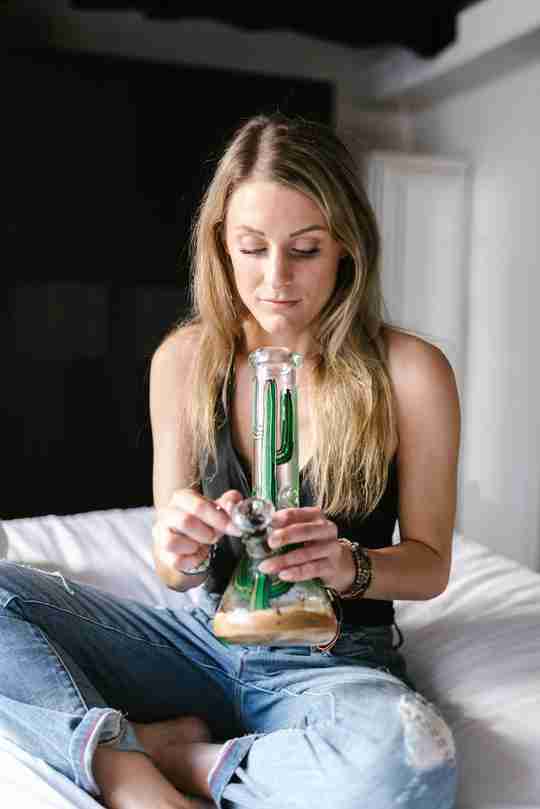 If you're deciding to stock up on either a quartz banger or dab nail but don't know which route to take, then there's no need to worry because we outline the key differences between both:

Quartz Bangers vs. Dab Nails: Design
The biggest distinguishing factor between dab nails and quartz bangers is that they have their own unique designs, which are tied to their overall functionality and the way they use heat.
In the case of quartz bangers, they're quite easy to spot as they feature a mug or pot-style design connected to a bent glass pipe that connects to the base of a dab rig. On the other hand, a dab nail has a more elongated appearance with no additional tubing that connects straight to a rig's opening. 
Quartz Bangers vs. Dab Nails: Materials
Another way dab nails differ from quartz bangers is the types of materials they're made of. Dab nails are typically crafted from rugged titanium, glass, or ceramics as they have the best resistance against direct heating and can take on intense heat. 
On the other hand, quartz bangers are solely made of their namesake material as they match up more to the expectation of bigger loads.  

Quartz Bangers vs. Dab Nails: Loads 
Speaking of loads, dab nails and quartz bangers significantly differ based on the amount of shatter, wax, or glass they can take.

In the case of quartz bangers, they can easily take on a much larger amount of concentrate because of their "bucket-style" construction, making them excellent for sharing or longer sessions. On the other hand, dabs are made to hold a much smaller amount of wax or shatter for solo sessions and stronger hits!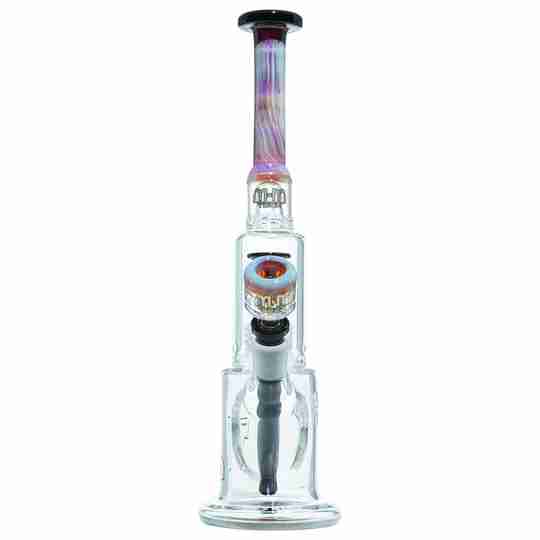 Conclusion
When you get into the world of dabbing and tap into enjoying concentrates yourself, you'll eventually reach a point where you need to choose between a dab nail or a quartz banger. Given the key points mentioned above, you'll have a much easier time determining which option is best suited for your needs and preferences!

Are you looking for an option that suits your pot-smoking needs? Have a look at our wide range of micro dab rigs, water pipes, downstems, and headys by visiting our store and placing your order today!

CHECK OUT OUR MOST POPULAR CONTENT