How to Repair a Broken Bong Properly: A Brief Guide

Accidents happen even during pot-smoking sessions, leading to a broken bong. What's more heartbreaking is if it either has a gaping hole or is shattered into many pieces, which are tell-tale signs that it can no longer be repaired. It means you have to dispose of it while a little part of you is dying inside. 
Fortunately, there is hope for glass and silicone bongs with minor chipping, cracks, and other minimal cosmetic defects. You just have to look into your options. Use this guide to find out what they are to get back to the good times!
What Are Some DIY Solutions I Can Consider to Fix My Broken Bong?

Of course, not all bong repair jobs are the same, so you may have to use more than one thing. The good news is these items are either easy to find around the house or can quickly be bought in stores. Consider the following items and their respective repair instructions:
1. Duct tape
Among many cannabis users, duct tape is their go-to object for bong repairs. Although they don't look very appealing once placed in the affected area, they can get the job done! It can seal in the cracks, stick loose components together, and ensure the air doesn't seep out, letting you use your bong as if no unfortunate accident happened!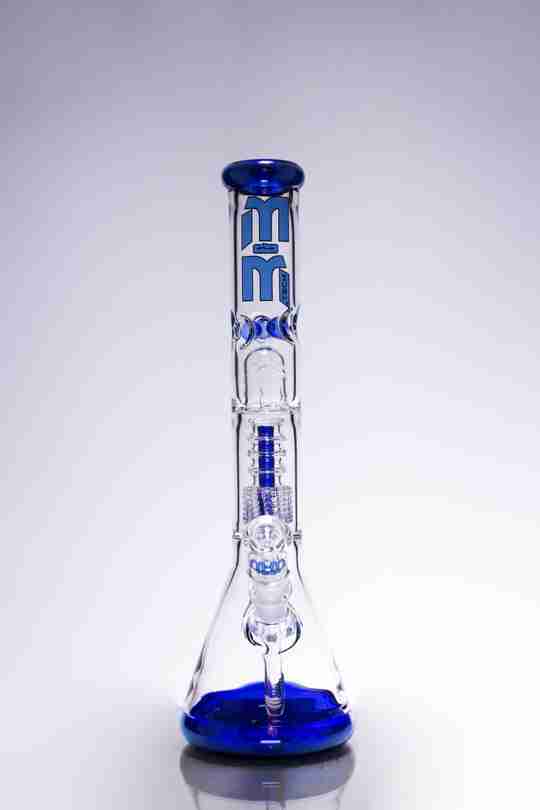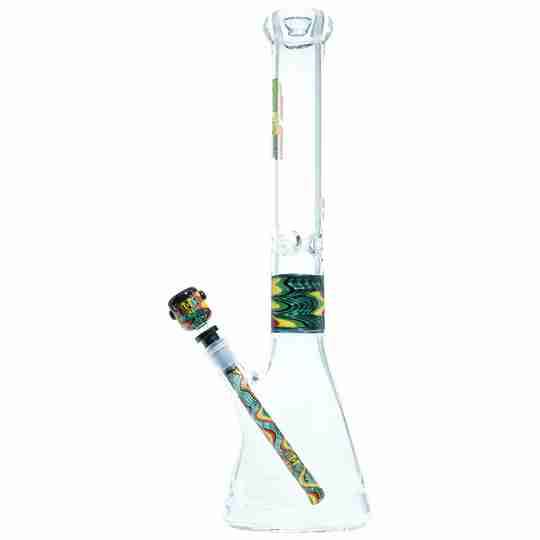 Just remember that this may be a temporary solution since the duct tape's adhesive may suffer from wear and tear. Eventually, you are going to have to buy a new one, especially if it is not working properly.
2. Super glue 
Super glue is another household item that can get the repair job done right, but it is more for silicone or acrylic bong fixes. It is because most glass bongs don't cooperate with glue, leading to eventual cracks. Also, you have to let the adhesive dry first before using the bong again. If you want to really seal in the cracks, you can also use duct tape just to be sure. 
3. Food-grade silicone
Admittedly, food-grade silicone is not something you would see every day, especially in a home setting. Also, this material is not meant to address any bong structural issues since it is more for fixing any pieces that are chipped off or minor cracks. One of its main advantages is it can create a water and air resistance patch, making a proper temporary sealant like super glue.
When Should I Seek Professional Repair Services for My Bong?

It is understandable that DIY repair solutions don't hold up, primarily because they are more temporary and cheaper than getting them repaired by an experienced bong maker. It is especially the case for high-tech glass bongs since glassblowers can have the tools and expertise to fuse and mend broken pieces. Just take note that this might be more expensive than your home repairs, but they are well worth the price if the bong you broke has sentimental value.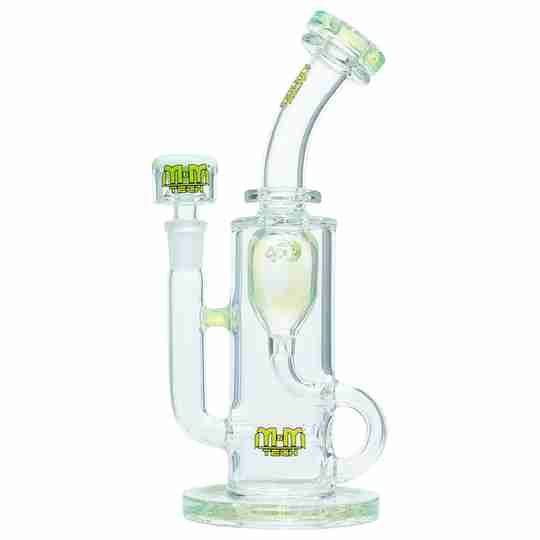 Conclusion

It can be a nuisance to deal with a broken bong, especially if it is one of your favorites. Fortunately, there are practical solutions available, like the tips mentioned above. Meanwhile, if you feel it is way past its prime, you can always get more heavy-duty bongs for your convenience. Just ensure you get them from trusted suppliers like us! 
M&M Tech is your reliable source for high-tech glass bongs, dab rig bundles, and other pot-smoking essentials. We also feature a wide range of informative blog articles and a quiz to ensure you make an informed purchase decision based on your needs and preferences. Browse through our online store today or email us at info@mymmtech.com if you want more information about our products!
CHECK OUT OUR MOST POPULAR CONTENT