Building Your Bong Collection: Three Types of Bongs You Need

Bongs are undeniably one of the traditional staples in any smoker's collection, seeing that it is also one of the oldest ways to smoke. Many smokers love using these water pipes because it delivers a smooth smoking experience to the user. 
Bongs work this way — the water pipes keep heavier particles away from your airways, providing you with a smoother and pleasant hit. This is why every seasoned smoker will have a bong on their shelf — whether it be a water bong with a hose or one that's more complex with a percolator and an ice catcher. 
If you're thinking of building your bong collection, below are three different types of bongs that you should have in your set. Let's take a look!
Glass Bongs

One of the most popular materials for bongs is glass. This is because glass doesn't affect the flavor of your smoke, giving you a purer and much cleaner taste. With that being said, you won't have to worry about tasting other material but your dry material of choice. 
What makes glass bongs fun is that they can come in different forms and shapes, but traditionally, they will often have a straight tube with a beaker shape, so your device remains stable. The straight tube is pretty straightforward to use, and the beaker allows you to put water conveniently, allowing you to smoke with ease. 
If you're looking for a high-quality glass bong, M&M Tech offers amazing glass bong options that will give you a unique smoking experience without compromising the quality of your bud. So if you're looking for a water bong with a percolator, they've got what you're looking for here!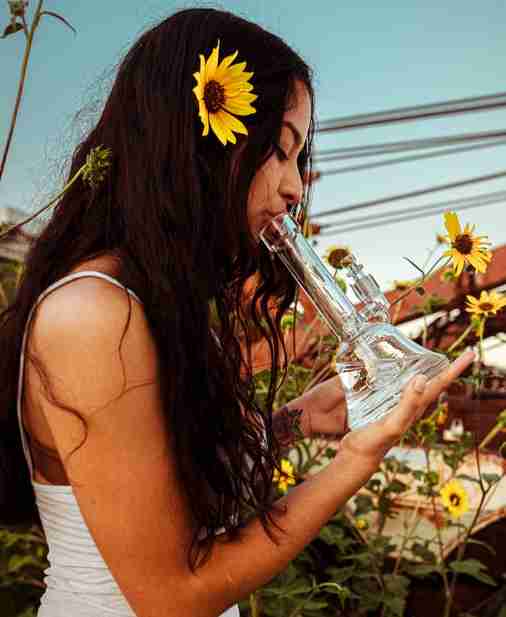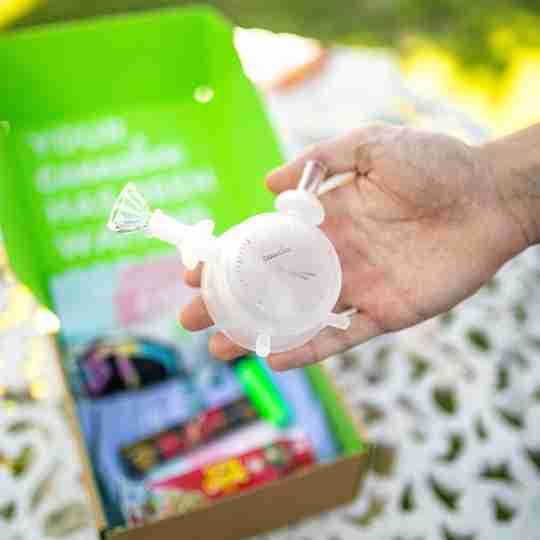 Acrylic Bongs

The biggest advantage of using acrylic bongs is their durability. This is why this type of bong is best for novice smokers or when the hit flows wrong, making you drop the bong when you experience a coughing fit. Plus, because of their durability, acrylic bongs are the best option for travel.
Acrylic is made of incredibly versatile plastic that comes in different shapes and sizes. With that, you can customize the way it looks and choose styles that best fit your personality. 
However, you should note that acrylic bongs can affect the way your smoke tastes, especially when you don't clean it regularly because of its material.
Silicone Bongs

Made from high-quality, food-grade materials, silicone bongs are the easiest types of bongs to clean. And with that, it won't hold onto any smells and flavors, giving you consistently clean and impressive hits. 
Just like plastic, silicone material is incredibly durable and difficult to break, making it perfect for travel or sharing with a large group. Also, silicone bongs come in various designs and styles, making some look like a toy, which can be less desirable for some people. 
But other than that, if you're not keen on aesthetics, having a silicone bong in your collection is a good idea because it still gives you glorious hits.
The Bottom Line: Start Your Bong Collection With These Three Bongs
When you're building your bong collection, you want to keep in mind your style and preference. With that, you definitely need a traditional bong that can promise clean hits, a durable bong that's safe for travel, and a bong that's easy to clean and share in larger groups. 
You can start with a glass water bong and percolator and build your collection from there!
Why Choose M&M Tech?
Building a bong collection can be daunting at first, but now that you know where and how to begin, it's time to head over to M&M Tech.
M&M Tech manufactures and sells high-quality, handcrafted glass dabs, rigs, and bongs. If you're thinking of buying a water bong and percolator, we've got the best one in the market. 
Check out our products and enhance your smoking experience today!
CHECK OUT OUR MOST POPULAR CONTENT