Everything You Need to Know When Choosing Your First Bong

Cannabis consumers are spoiled for choice when it comes to how they want to enjoy their bud. We can roll 'em, bake 'em, stick 'em in a pipe. All methods have their pros and cons. Here, we'll be talking about a special little hybrid piece that brings out the best of its parental inspirations: the Bubbler Bong.
Bubble bongs are called different names, depending on who you ask. A common name for it is a water pipe. Some simply call it a bubbler. Others call it a bubbler pipe. 
What Even Is a Bubbler Bong?
Many people call it a water pipe for a good reason. It's small and handheld, like a regular pipe. However, it has a chamber for water filtration like a bong. 
Bubbler bongs come in various shapes and sizes, but the core components stay the same. There's the mouthpiece where your lips go. The chamber is where the water goes to filter the smoke. The bowl is where you pack your bud. Finally, there's the stem leading from the bowl to the water in the chamber. 
Some bubblers have a carb hole, and some do not. The carb hole is a small hole somewhere on the side of the bubbler. Plugging the carb hole with a finger while hitting generates smoke, and releasing the carb allows you to inhale the smoke. Smaller bubbler bongs might not have these due to their size, making it moot.
Because there are so many different designs out there, there's surely a bubbler bong that will suit your style. Those on the larger end are good for passing around with your friends. There are compact, no-nonsense designs. There are wild and whimsical designs to best reflect your personality.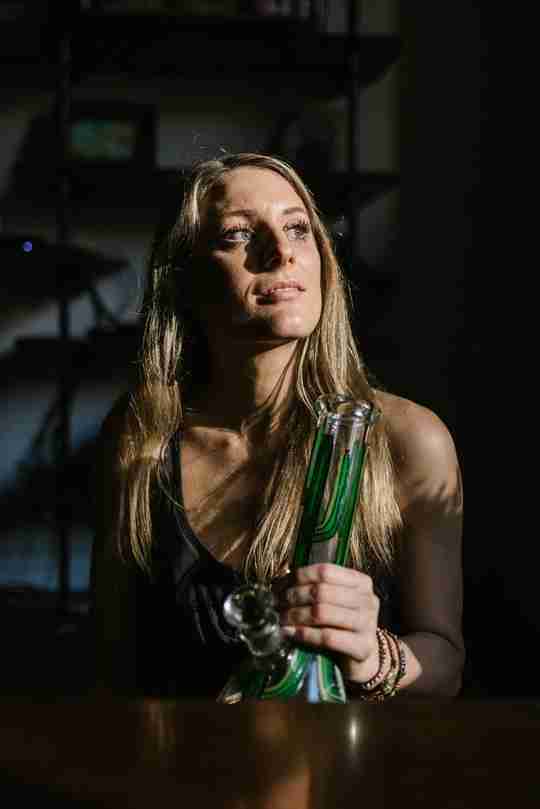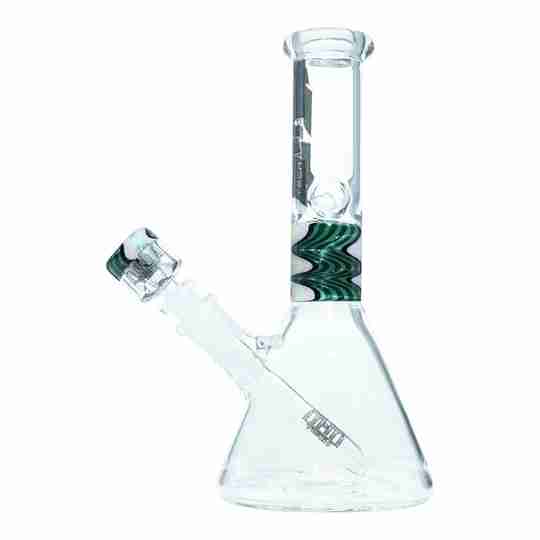 How Do I Use a Bubble Bong?
If you know how to use a bong or a pipe, you're all set to operate a bubble bong. If not, here's how.
Fill up the chamber with your liquid of choice. Water is standard, but there are other options you can explore later. 
Test the water level. Take test hits. If you're drinking water, then it's too much, so dump some out and try again. If it's bubbling but staying in the chamber, you're good.
Pack the bowl.
Plug the carb (optional).
Light it up and breathe in slowly to develop a nice cherry. If you don't have a carb, then you can hit it like a joint. If you do, release the carb once you've got a good amount of smoke in the chamber.
Rinse and repeat until you're happily high.
What Makes a Bubbler Bong Special?
Quoting Miley Cyrus, it's the best of both worlds. It has the convenience of a pipe. You can hold it in your hand and easily pass it around. But, it gives you a cooler and cleaner hit compared to that from a pipe. Its transportability makes it superior to the bong. There's less risk of tipping it over and breaking it. There's less water in the chamber, so any spills will be less messy. It can be passed around between friends or enjoyed by yourself.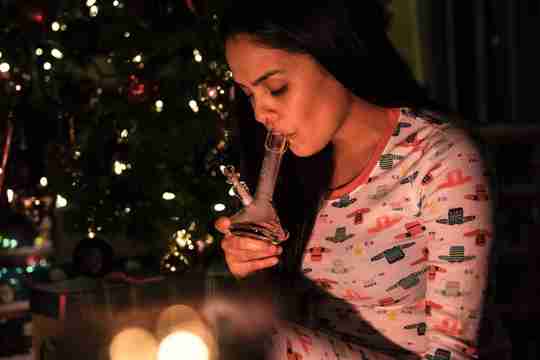 Conclusion
Bubblers are an awesome introduction to the wider world of marijuana paraphernalia if you're looking to graduate from joints and dry pipes. They're simple to use and enhance the smoking experience. There's guaranteed to be a bubbler for everybody.
In need of a bubbler rig? Check out our whole collection at M&M Tech today! We manufacture handcrafted glass dab rigs and bongs. Shop now! 
CHECK OUT OUR MOST POPULAR CONTENT